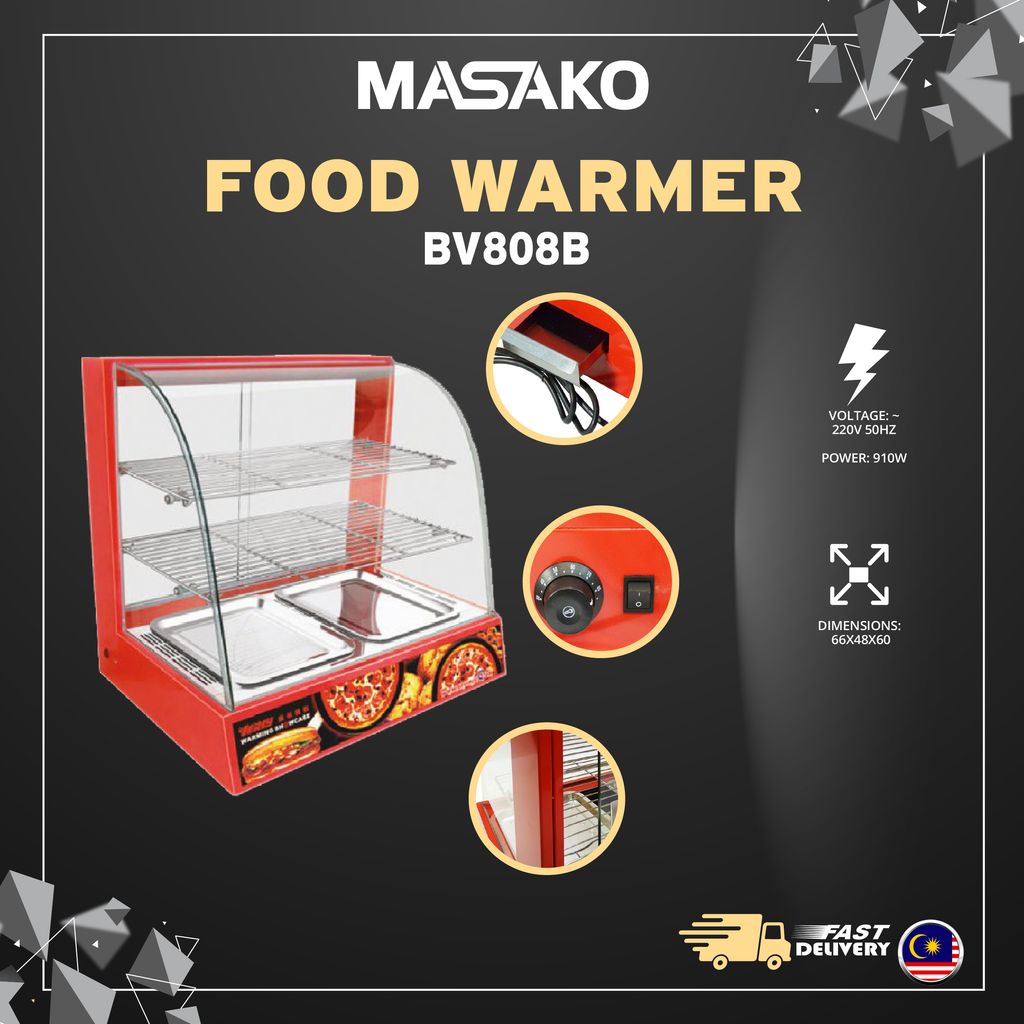 MASAKO Food Warmer (BV808B)
FOOD WARMER
MODEL: BV808B
VOLTAGE: ~220V 50HZ
POWER: 910W
DIMENSIONS: 66X48X60CM
DESCRIPTIONS:
Convenient back door design.
Fixed shelf with four glass sides that show the food completely.
With high-quality heating tube which maintains food's heat longer.
Bulb and heat tube insulation system.
Adjustable temperature ranging 10°~65°C. High-class appearance.
---
Mataf Industries - Pembekal Mesin Pemprosesan Makanan yang berkualiti dengan harga yang sangat kompetitif di pasaran.

Sertai group Telegram kami untuk info dan update terkini: http://t.me/pembekalmesin

Penghantaran setiap hari, Isnin-Jumaat kecuali hari cuti.

Alamat Perniagaan:

MATAF INDUSTRIES
179-G & 180-G, Jalan Lavender Heights 5, Lavender Heights Business Square, 70400 Seremban, Negeri Sembilan
HP: 019-6070004
HP: 019-9000940
Tel: 06-6760471
Waktu Operasi
Isnin-Jumaat: 9:00 pagi - 6:00 petang
Sabtu: 9:00 pagi - 2:00 petang

Layari:
Facebook: https://www.facebook.com/mataf.my
Website: http://www.mataf.my
Youtube: https://www.youtube.com/channel/UCa-bT3AbRZoBGeUG2A6uoJA/

Kaedah Penghantaran:
i- CityLink Express
ii- Pos Laju
iii-Pos Domestik
iv- EMS Pos Malaysia
v- JNT
---